Aluminum CNC Double Head Cutting Machine CNC

Double Head Mitre Saw Machine for Aluminum Profile
Machine Details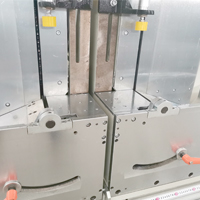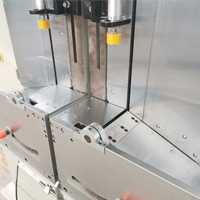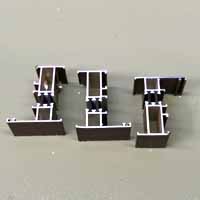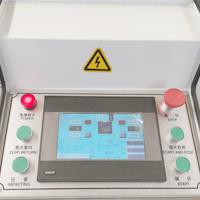 Product description
1. This CNC aluminum double-head cutting machine is specially designed for cutting aluminum and uPVC profiles.
2. The feeding system of this aluminium double head metre saw adopts a high-quality linear guide rail, with high precision and good stability. The saw blade adopts a high-precision spindle with stable rotation.
3. It can be automatically cut and replaced at 45°135° and 90° according to different requirements of making doors and Windows
4. Pneumatic and hydraulic feed system ensures accurate and stable feed.
5. The automatic induction of profile bracket in the middle and profile bracket in the back, making loading and clamping more convenient.
6. Carbide saw blade processing precision, high durability.
7. The two sawing machine heads can be used together or separately to efficiently cut the required length and Angle.
8. Cooling system for aluminium profile cutting.
CNC control systems, Reasonable design structure, and high-quality components ensure the high quality and high efficiency of cutting Windows and doors profile, is the primary aluminum window manufacturing equipment for making aluminum doors and Windows.
How to make aluminum Window? This machine allows you to make aluminum Windows and doors easily and efficiently. Please contact us for more aluminum window making machinery details.
According to different customer requirements, the color and technical structure of the machine will be improved.
Technical Specifications
| | |
| --- | --- |
| Power supply | 380V/50Hz |
| Moto power | 2×2.2Kw |
| Working air pressure | 0.5~0.8MPa |
| Air consumption | 80L/min |
| Diameter of blade | 500mm |
| Spindle speed | 3200r/min |
| Feeding speed | 0~3m/min |
| Cutting length | 420~4200mm |
| Cutting angle | -45°,135°,90° |
| Dimensions:(Width×Depth×Height) | 6100×1300×1650mm |
| Machine weight | 1300Kg |
*All specifications, dimensions, colors, and design characteristics are shown in this aluminum CNC double head cutting machine are subject to change without notice.
YOU MAY ALSO LIKE:
Automatic Corner Joint Cutting Saw For Aluminum Profile
End Face Milling Machine For Aluminum Profiles

Aluminium Corner Crimping Machine