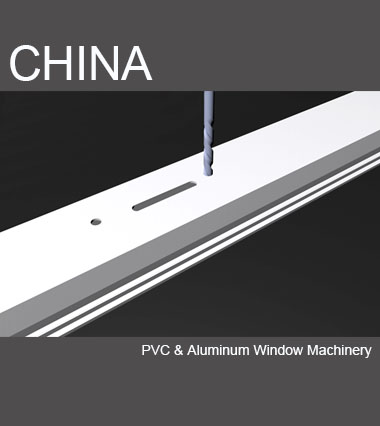 Jinan OKNA CNC Machine CO., LTD is a Chinese window machinery manufacturer specializing in the window-making machines, which provides a full range of PVC window manufacturing machines & aluminium window CNC processing machines.
Aluminum window machinery mainly includes CNC machine centers for aluminum window, CNC Double Head Cutting Machine, glazing bead cutting saw, automatic corner joint cutting machine, aluminum corner crimping machine, aluminium door lock hole drilling machine, aluminum extrusion CNC bending machine, etc.
PVC window making machine mainly includes double head PVC seamless welding machine, water slot milling machine, single head PVC welding machine, door lock hole punching machine,PVC window CNC corner cleaning machine, and portable PVC window manufacturing machine, etc.
Our company has a high-quality design ability to continuously develop and improve window manufacturing equipment products, we can customize window machines or configure different reasonable Window processing machine schemes according to the requirements of Customers from different countries in the world. We choose the high-quality equipment components from professional manufacturers all over the world to ensure the high standard product functions of the window manufacturing equipments, such as solenoid valve, CNC system, etc., which is one of the reasons why our window machines sell well to North America, South Asia, Southeast Asia, Africa, South America, Eastern Europe and so on.
We hope you enjoy our website and we thank you all for the most amazing belief you have put in our company, also willing to establish good long-term cooperation with you in the PVC & aluminium window manufacturing field.
If you are interested in our window machinery, please feel free to contact us .THANKS.
Email: info@chinadoorwindow.com
VIEW ALL