Aluminium Profile CNC Drilling And Milling Machine CNC Aluminum Machining Centres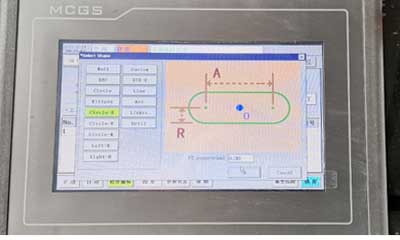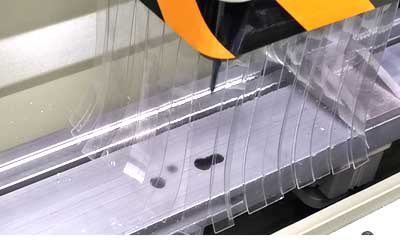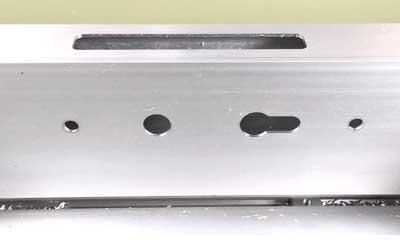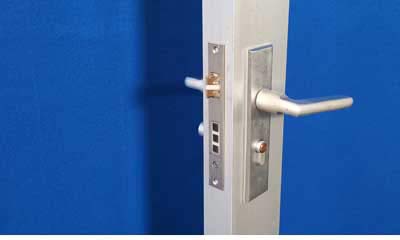 ALUMINIUM MACHINING CENTER DESCRIPTIONS
1.This aluminium profile CNC Drilling and Milling Machine
suitable for
processing various holes
of PVC and aluminum profiles, such as water slot, lock hole, hardware installation hole, etc. make a program according to the shape of the hole and profile,
automatic processing of
the holes on three sides of the profile in One operation.
2. The CNC aluminium machining center adopts high-precision linear guide pair, roller screw, high-quality closed-loop servo motor, stable movement, fast positioning, and high machining accuracy.
3. The milling motor adopts a high-speed spindle motor, which has low rotating noise, strong cutting ability, and a smooth milling surface.
4. The vegetable oil micro cooling system is adopted to effectively increase the life of the tool and is non-toxic and pollution-free.
5.The best drill bit for aluminum is used to ensure the smoothness of milling, the service life of the drills, and drilling deep holes in aluminum.
6. Intelligent numerical control system and a simple and intuitive man-machine interface make the operation more convenient and quick.
7. the rotated worktable can shift an any positions of -90°,0°90°, one time clamping can be milled three faces of the profile.
This CNC aluminium machining center have a high degree of automation and high production efficiency. It can complete the processing of three sides of the profile in one operation. The position and size of the processing holes are accurate. It can replace the copy touter machine, lock hole drilling machine, and is an essential aluminum window equipment for making a large number of doors and windows.
ALUMINIUM MACHINING CENTER SPECIFICATIONS
| | |
| --- | --- |
| Power supply | 380V/50Hz |
| Input power | 6 Kw |
| Dimensions:(Width×Depth×Height) | 1400×1500×2000 mm |
| Weight when empty | 750 Kg |
| Air pressure | 0.5~0.8 MPa |
| Air consumption | 2 L/min |
| Milling range | 160×160×800 mm |
| Rotate speed | 18000 r/min |
| Spindle power | 3.0 KW |
| Milling cutter diameter | 5/8 mm |
| Machined surface | -90°/ 0°/ 90° |
Video