uPVC Window
Lock Hole Drilling
Machine
Descriptions
This uPVC window lock hole drilling machine is used for water slot hole copy milling and drilling three lock holes for installing the hardware on the PVC and aluminium profile. It consists of a vertical copy routing system and a horizontal lock hole triple drilling system. The lock hole drilling system opposite the operator, easy operation.
L
ock hole drilling machine copy routing unit and triple drilling unit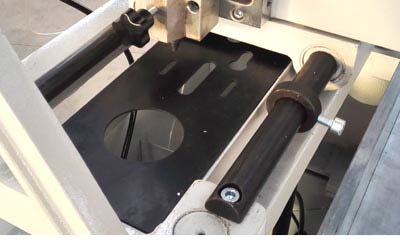 Features
1. Routing to stops or universal template in a 1:1 ratio.
2. Handle wheel for easy adjusting milling height. Friendly using design.
3. Horizontal triple drill and vertical copy router with a special cutout working table to realize,
three holes with fixed spacing can be drilled.
4. This lock hole drilling machine equipped with a standard hole copy template. The copy template is standard equipped or specifically designed.
5. Movement on recirculating ball bearings, ensure great stability and precision to the head unit, making it possible to work on every kind of aluminium and PVC profiles.
L
ock hole drilling machine lock hole drills and copy template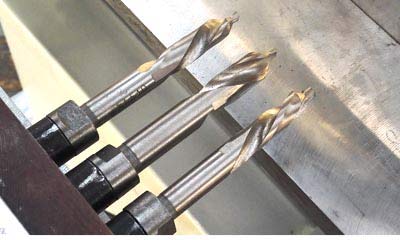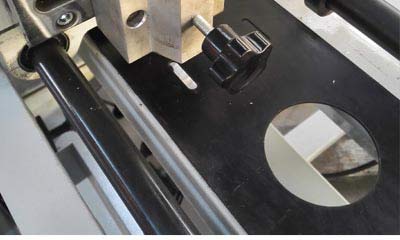 Technical Parameters
| | |
| --- | --- |
| Power supply | 380 V/50 Hz |
| Input power | 2.25 Kw |
| Dimensions:(Width×Depth×Height) | 900×1100×1400 mm |
| Weight when empty | 260 Kg |
| Air pressure | 0.5~0.8 MPa |
| Air consumption | 30 L/min |
| Cutter Diameter | ∮5 mm ∮8 mm |
| Copy milling range | 90×290 mm |
| Slot Depth(max) | 30 mm |