Portable Electric Flat Water Slot Milling Machine

For uPVC Windows and doors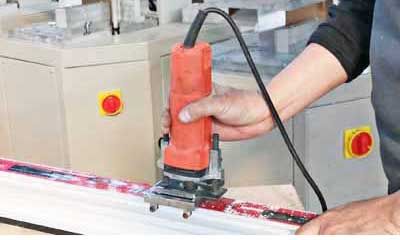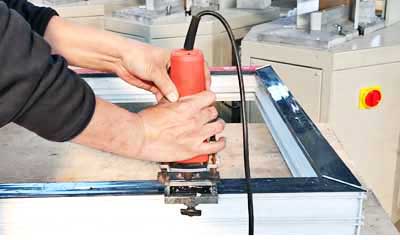 PRODUCT DESCRIPTIONS
1. This portable water slot milling machine is used for milling the surface water slot holes of uPVC doors and windows, and the positioning is stable and convenient.
2. Use 220 V/50 Hz power supply, no air source is needed.
3. The milling depth can be adjusted according to requirements.
4. Standard micro-motor drive, stable operation, fast milling, and not easy to damage.
This portable PVC window milling tool is easy to carry, has a fast milling speed and a low price. It is a convenient tool for processing PVC window.
TECHNICAL SPECIFICATIONS
| | |
| --- | --- |
| Dimensions:(Width×Depth×Height) | 250×100×100 mm |
| Weight when empty | 1.8 Kg |
| Input power | 220 V/50 Hz |
| Input rate | 450 w |
| Milling size | 4×30 mm |
| No-load rotation speed | 2800 r/min |
TYPES of PVC & ALUMINUM WINDOWS
YOU MAY ALSO LIKE:
Double Head Cutting Saw For UPVC Profile
Portable Electric External Corner Cleaning Tool For PVC Windows
Portable Electric Internal Corner Cleaning Tool For PVC Windows