uPVC Window and Door Double-Head Seamless Welding Machine PVC window two-head seamless welder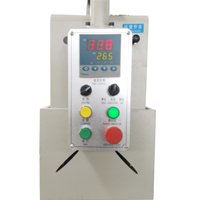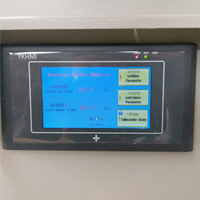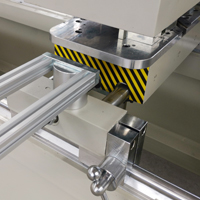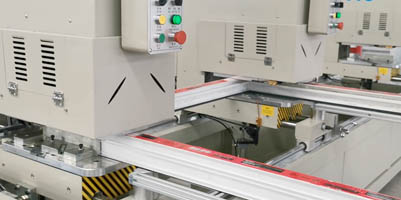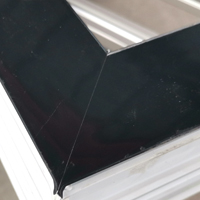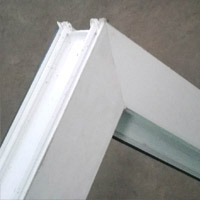 Product description
1. This uPVC Window automatic Double-Head Seamless Welding Machine is mainly used for welding UPVC doors and Windows colorful and common profiles, which is an important window welding equipment for making colorful uPVC windows and doors.
2. Seamless switching of any color can be completed freely without the adjustment board.
3. The machine is controlled by PLC, driven by air, and the auxiliary motion is CM oil-free bearing and linear ball bearing.
4. There is no need for corner cleaning after the completion of the pvc window welding, and the size of the welding gap can be strictly controlled, the surface of the welding seam after welding is very beautiful and smooth.
5. The cutting tool of the machine is made of alloy tool, realize the standardization, support tool exchange.
6. The parameters of this two head seamless welding machine such as heating time, joining time, welding temperature, joining pressure and clamping pressure, etc. can be individually adjusted according to different Chemical properties of the window profiles.
7. Automatic welding head positioning, knife limitation, and the electronically controlled temperature of the heater plates guarantee the highest precision and corner strength.

8. Various pvc window colorful corner shapes such as┎ ┓┳┏┓┏┳ , can be welded in one operation with this pvc welding machine.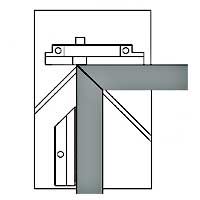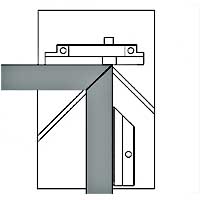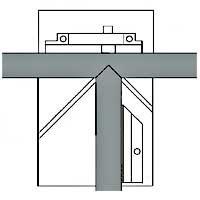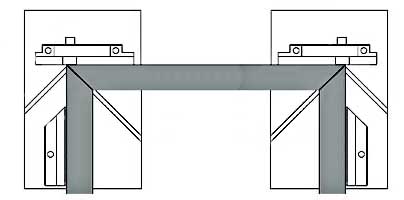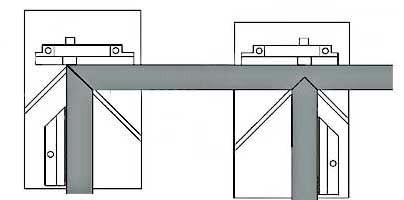 how to make colorful pvc window with seamless welding machine? Please watch the upvc window seamless welding process video below

Technical specifications
| | |
| --- | --- |
| Power supply | 220V/50Hz or customer specification |
| Input power | 3.5Kw |
| Dimensions:(Width×Depth×Height) | 4300×1150×1900mm |
| Weight when empty | 1000Kg |
| Air pressure | 0.5~0.8MPa |
| Air consumption | 150L/min |
| Welding width(max) | 120mm |
| Welding height | 20~120mm |
| Welding range | 400~3500mm |
*All specifications, dimensions, and design characteristics are shown in this PVC double head seamless welding machine are subject to change without notice.



YOU MAY ALSO LIKE:
Digital Display Double Head Cutting Saw for upvc profile
Double Head Cutting Saw For UPVC Profile
Automatic Three Head Water Slot Drilling Machine