Six Head Combination Drilling Machine for Aluminium Profiles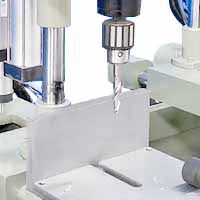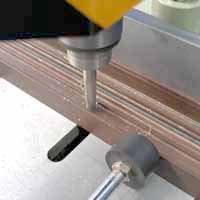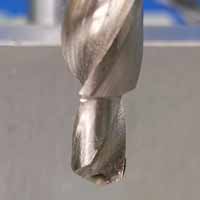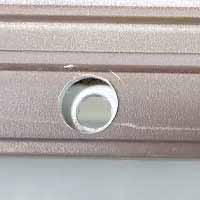 Product description



1.This six-head aluminium profile drilling machine is mainly used for the hole drilling process of aluminum & PVC window profiles, especially used for drilling different kinds of hole and grooves of the aluminum profiles, uPVC window, and curtain wall profiles, suitable for long material and a large amount of hole drilling. The number of heads can be installed according to customer requirements. It is the necessary aluminum window manufacturing machine for making aluminum windows.
2. The aluminum six-head drilling machine is controlled by a programmable controller (PLC), and the head button can realize the single-action and linkage combined operation of any head.
3. The hole drilling process adopts a gas-liquid damping cylinder to travel, which is stable and speedy.
4. This aluminum drills machine uses a professional two-stage drill bit, two diameter holes can be processed at one time.
5. The machine drilling head can move freely left and right, and the drilling distance positioning is quick and convenient.
6. By replacing the drill bits of the drilling machine, it can drill the hole of PVC, curtain wall, and other profiles.
7. Using a two-stage best drill bits, the installation holes of the aluminum window frame can be processed in one time.
Technical specifications
Power supply




380V/50Hz or customer specification




Input power




6×1.1

Kw

Dimensions:(Width×Depth×Height)




6000×1000×1900mm




Weight when empty




1500Kg




Air pressure




0.5~0.8MPa




Air consumption




80L/min




Max diameter

of drill hole

∮13

mm

Max profile dimension




250

×25

0mm




Main-Shaft Revolution




1400r/mm



*All specifications, dimensions, colors, and design characteristics are shown in this six head aluminium profile hole drilling machine are subject to change without notice.
ALUMINUM MACHINERY YOU MAY ALSO LIKE:
CNC Double Head Cutting Saw for Aluminium Profile
Aluminium Corner Crimping Machine
Aluminium Profile CNC Drilling and Milling Machine