Aluminium

Profile Corner Crimping Machine
Aluminum Window
Corner Crimper for Sale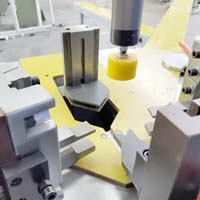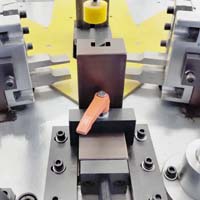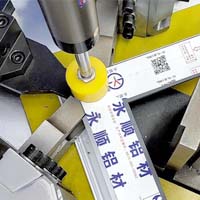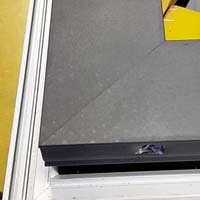 Product description



1.This aluminum Hydraulic Corner crimping machine adopts a reinforced profile bracket and mechanical structure, which makes the corner crimping more stable and has a low failure rate. Suitable for making large-end aluminum windows.
2.The automatic lifting type internal positioning mechanism is adopted to make the profile clamping more convenient.
3.Using a dedicated drive cylinder, the punching and riveting are larger at the same pressure, and it can process large sections and thick wall aluminum profiles.
4.The special hydraulic system can provide faster assembly angular velocity and high production efficiency.
5.The corner cutter holder of the corner crimper can reach 160mm, which is suitable for large-end aluminum window profiles.
6.The automatic control system is adopted, which is convenient to adjust, and the aluminum alloy window corner crimping is more simple and efficient.
This aluminum Window single head frame crimping machine is an important aluminum window corner crimping machine for you to make aluminium Windows.

Technical specifications
| | |
| --- | --- |
| Power supply: | 380V/50Hz |
| Power output | 2.2Kw |
| Rating oil pressure | 20MPa |
| Total combining pressure | 0.5~0.8MPa |
| Dimensions:(Width×Depth×Height) | 1200×1180×1200mm |
| Weight when empty | 450Kg |
| Capability of oil box | 30L |
| Max height of profile | 160mm |
| Max width of profile | 100mm |
| Cylinder movenent stroke | 0~100mm |
| Corner combining casing movement journey | 85mm |
YOU MAY ALSO LIKE:
Automatic Corner Joint Cutting Machine for Aluminum Profile
CNC Double Head Cutting Saw for Aluminium Profile