UPVC Window and Door Double Head Mitre Saw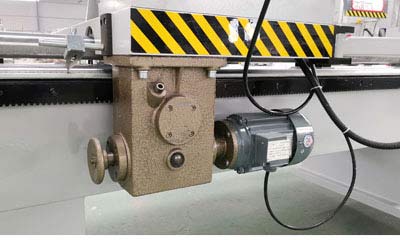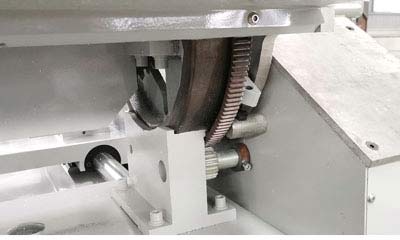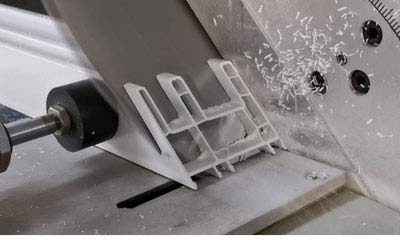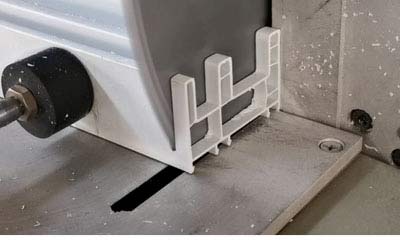 PRODUCT DESCRIPTIONS
1. This uPVC window and door double head mitre saw is mainly used for cutting 90 degree and inside 45 degree UPVC profiles. Other angles can also be cut.
2. The right moving head of the double head mitre saw is automatically and easily driven by a gear motor. Automatic braking device.
3. Micro-cut length adjustment handwheel device to ensure accuracy and easy operation.
4. The additional equal length intermediate support mechanism is convenient for feeding and positioning.
5. The right machine head moves on two linear guides to ensure stable moving speed and cutting accuracy.
6. The spindle has high precision and the saw blade rotates smoothly.
7. The uPVC window and door double head mitre saw blade is stabilized by the air cylinder and moves straight from the inside to the outside accurately. Optional hydro-pneumatic.
8. Two hand safety operations for this pvc
window manufacturing machinery
.
9. If you need to add a cutting size digital display system and protective cover, please refer to the SSJ06B-DDS-450×3700 model - double head profile cutting machine.
TECHNICAL SPECIFICATIONS
| | |
| --- | --- |
| Power supply | 380V/50Hz |
| Input power | 2*1.5Kw |
| Motor rotary speed | 2800r/min |
| Dimensions:(Width×Depth×Height) | 4500×1200×1560mm |
| Weight when empty | 1000Kg |
| Air pressure | 0.5~0.8MPa |
| Air consumption | 80L/min |
| Saw blade diameter | ∮450mm×∮30mm |
| Cutting height | 200mm |
| Cutting width | 120mm |
| Cutting angle | 45°、90° |
| Cutting profile surface plane | ≤0.15mm |
| Cutting profile surface roughness | Ra12.5mm |