Double-head

Cutting Saw with Digital-display System
PRODUCT DESCRIPTIONS
1. This double-head cutting saw with digital-display system suitable for cutting uPVC and aluminum window profiles with 90 degree and 45 degree, it is a high-quality cutting machine for cutting profiles in the process of making uPVC and aluminum windows.
2. The right moving head of the double-head cutting saw is automatically and easily driven by the reducer gear and motor, the micro-cut length adjustment hand-wheel device ensures accuracy and ease of operation.
3. This double head cutting saw is equipped with a cutting size digital display system, cutting size is more accurate.
4. Compared with the SSJ06-450×3700 model, the lifting protective cover and the fixed supporting frame of the right cutting machine head are added, which makes the operator safer.
5. The right machine head moves on the two linear guides to ensure stable moving speed and cutting accuracy.
6. The spindle has high precision and the saw blade rotates smoothly.
7. The saw blade is driven by a gas-liquid damping cylinder, and the processing speed can be adjusted smoothly.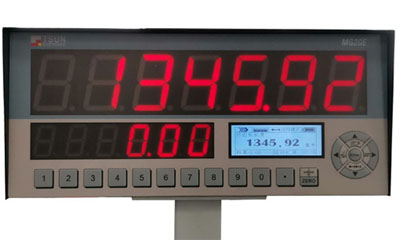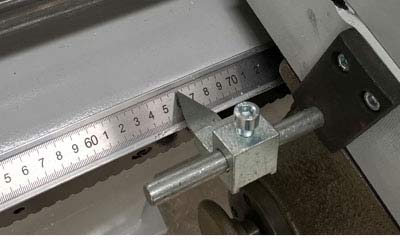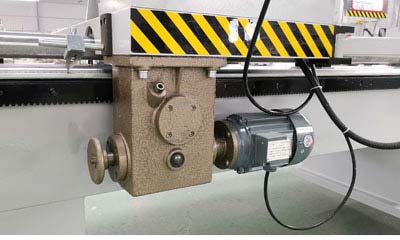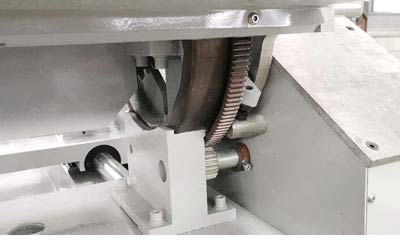 TECHNICAL SPECIFICATIONS
| | |
| --- | --- |
| Power supply | 380V/50Hz |
| Input power | 2*1.5Kw |
| Motor rotary speed | 2800r/min |
| Dimensions:(Width×Depth×Height) | 4500×1200×1760mm |
| Weight when empty | 1050Kg |
| Air pressure | 0.5~0.8MPa |
| Air consumption | 80L/min |
| Saw blade diameter | ∮450mm×∮30mm |
| Cutting height | 200mm |
| Cutting width | 120mm |
| Cutting angle | 45°、90° |
| Cutting profile surface plane | ≤0.15mm |
| Cutting profile surface roughness | Ra12.5mm |