uPVC Window

V Notch Cutting Machine
V Sawing Machine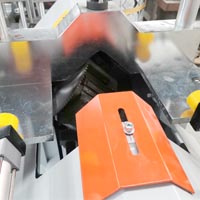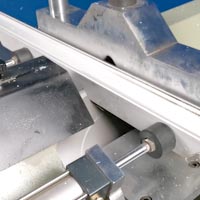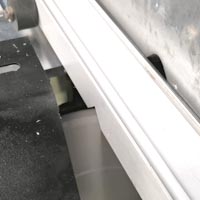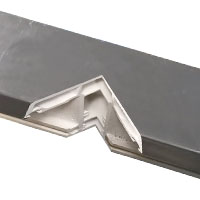 Product description
1. This PVC window V notch cutting machine is a necessary PVC window equipment for making uPVC doors and windows with mullion. It is used for automatic V-shaped cutting of UPVC window profiles. It is simple to operate and easy to adjust.
2. This China PVC V cutting machine adopts two saw blades to make V notch cutting at the same time, and complete the V notch cutting in one time.
3. This uPVC profile V cutting machine is equipped with two switch buttons. Press one of them to clamp the pvc window profile, while holding down the two buttons, the cutting saw will cut the V port to ensure safe hand operation.
4. The pvc window profile is clamped by two horizontal cylinders.
5. Equipped with a scale and a locking device, by adjusting the height of the saw worktable to locate the V-notch cutting depth size.
6. According to the chemical properties of the profile, the cutting speed of the V notch cutting can be adjusted.
Technical specifications
| | |
| --- | --- |
| Power supply | 380V/50Hz or customer specification |
| Power output | 2*1.1Kw |
| Motor rotary speed | 2800r/min |
| Dimensions:(Width×Depth×Height) | 560×1260×1350mm |
| Weight when empty | 200Kg |
| Air pressure | 0.5~0.8MPa |
| Air consumption | 50L/min |
| Saw blade diameter | ∮300mm×∮30mm |
| Cutting height | 0~60mm |
| Cutting length | 300~1600mm |
*All specifications, dimensions, and design characteristics are shown in this PVC V notch sawing machine are subject to change without notice.
YOU MAY ALSO LIKE:
Digital Display Double Head Cutting Saw
Single Corner PVC Welding Machine