uPVC Window

V Notch Cutting
Machine Price in China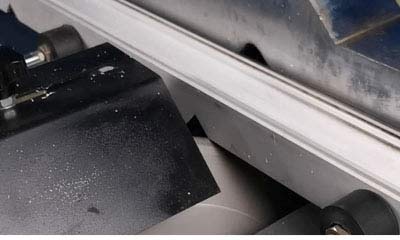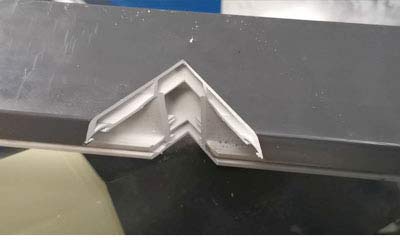 PRODUCT DESCRIPTIONS
1. This uPVC window V notch cutting machine is a necessary PVC window machine for making uPVC doors and windows. It is used for automatic V-notch cutting of UPVC window profiles. It is simple to operate and easy to adjust.
2. This machine adopts two saw blades to make V notch cutting at the same time, and complete the V notch cutting at one time.
3. This uPVC window V notch cutting machine is equipped with two switch buttons. Press one of them to clamp the pvc window profile, while holding down the two buttons, the cutting saw will cut the V port to ensure safe hand operation.
4. The PVC window profile is clamped by two horizontal cylinders.
5. Equipped with a scale and a locking device, by adjusting the height of the saw worktable to locate the V-notch cutting depth size.
6. According to the chemical properties of the profile, the cutting speed of the V notch cutting machine can be adjusted.
TECHNICAL SPECIFICATIONS
| | |
| --- | --- |
| Power supply | 380V/50Hz |
| Power output | 2*1.1Kw |
| Motor rotary speed | 2800r/min |
| Dimensions:(Width×Depth×Height) | 560×1260×1350mm |
| Weight when empty | 200Kg |
| Air pressure | 0.5~0.8MPa |
| Air consumption | 50L/min |
| Saw blade diameter | ∮300mm×∮30mm |
| Cutting height | 0~60mm |
| Cutting length | 300~1600mm |