CNC Glass Cutting Machine for sale - Glass Machine Manufacturers & Suppliers in China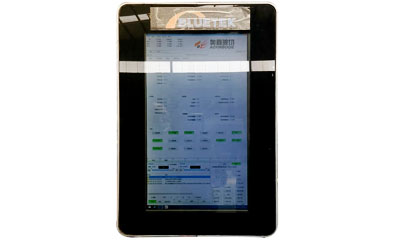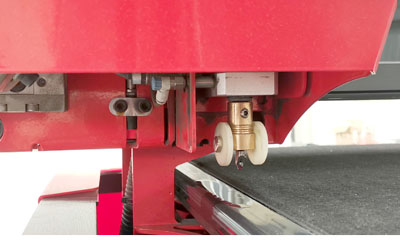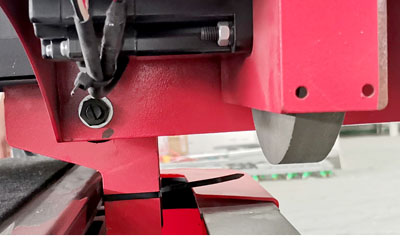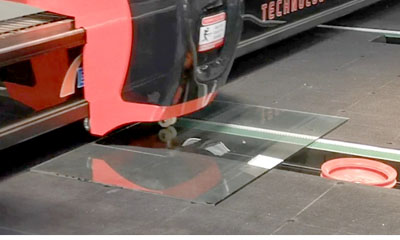 PRODUCT DESCRIPTIONS
1. This CNC glass cutting machine consists of an automatic glass loading system, an automatic glass cutting table and a glass break table.

2. The control system includes a powerful glass optimization software as a standard for creating and managing optimizations.

3. According to the original glass sheet specifications combined with the target product size and quantity, the CNC glass cutting machine can be automatically optimized to minimize glass waste during the cutting process and increase the profit of the factory.

4. The glass cutting machine automatically calculates the rotation of the glass on the table and applies the pertinent software level correction.
HIGHLIGHTS
1. Adopt automatic glass cutting and optimization system, which can automatic glass calibration, straight line and special-shaped glass cutting.
2. Adopt frequency conversion control, servo motor drive, can automatically adjust the glass cutting speed and cutting pressure adjustment, with fast, accurate and stable cutting performance.
3. Easily load glass with the integrated glass loading arm.
4. Equipped with LOW-E glass servo motor driven grinding wheel system,which can do wider edge deletion and removal of low-emissivity film.
5. This CNC glass cutting machine has extremely robust structural design.
HOW IT WORKS?
When the CNC glass cutting machine starts to work, first the Integrated loading arms automatically loads the glass sheet from the stock rack.
After the glass sheet is loaded to the glass cutting table, the bridge will automatically moves the glass to the cutting position, and detects the position of the glass plate in the x and y directions. The CNC glass processing system automatically optimize the edges of the glass and the cutting process begins.
The CNC glass cutting machine program will automatically optimize and adjust the maximum axis speed according to the thickness and size of the glass during the cutting process, minimize the movement of the axis, improving processing efficiency.
The entire glass loading and cutting process is optimized and controlled by CNC software, ensures the shortest possible cutting and grinding times.
After the glass cutting is completed, the glass is transported to the glass break table by the conveying system, and the slicing rod separates the glass at the cutting position.
TECHNICAL SPECIFICATIONS
| | |
| --- | --- |
| Input power | 380V/50Hz |
| Total power | 12Kw |
| Working air pressure | 0.6~0.8MPa |
| Dimensions:(Width×Depth×Height) | 3100×4500×1420mm |
| Machine weight | 1250Kg |
| Glass thickness | 3~19m/min |
| Maximum glass size | 3660X2440mm |