WM-50 Insulation Aluminium Casement Window Profiles
product description
1. Standard aluminium window system for international requirements
2. Basic depth of 50 mm
3. Good thermal insulation due to wide insulation zone
4. Profile design in more than one colour
Node Diagram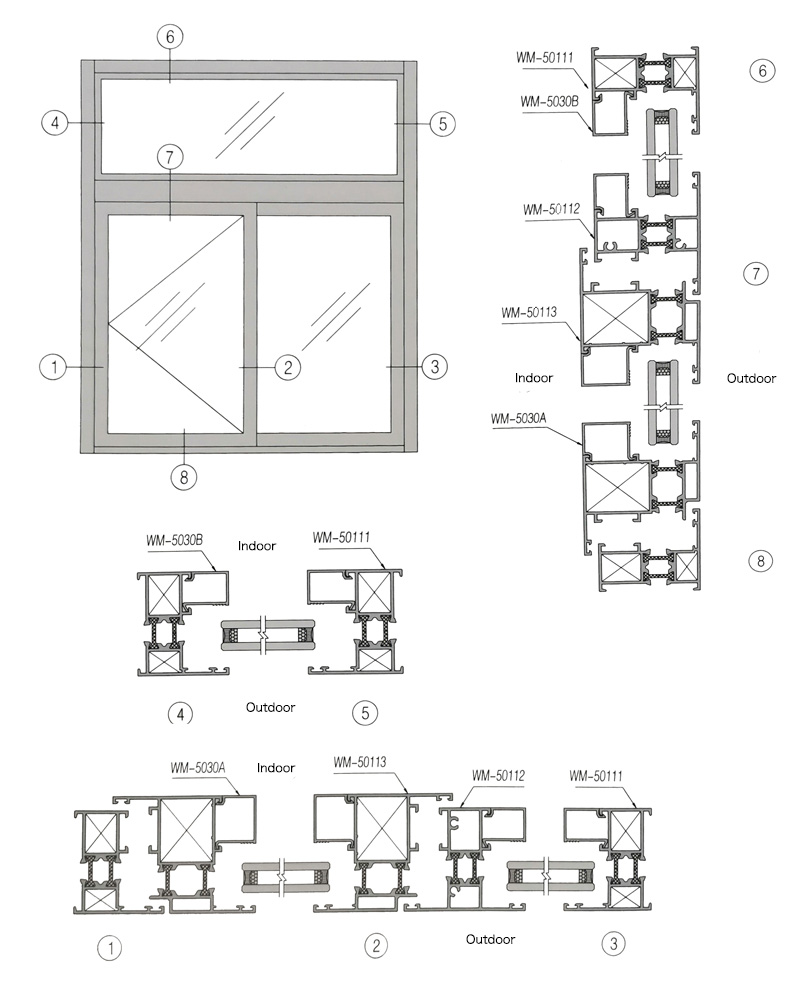 Profile Details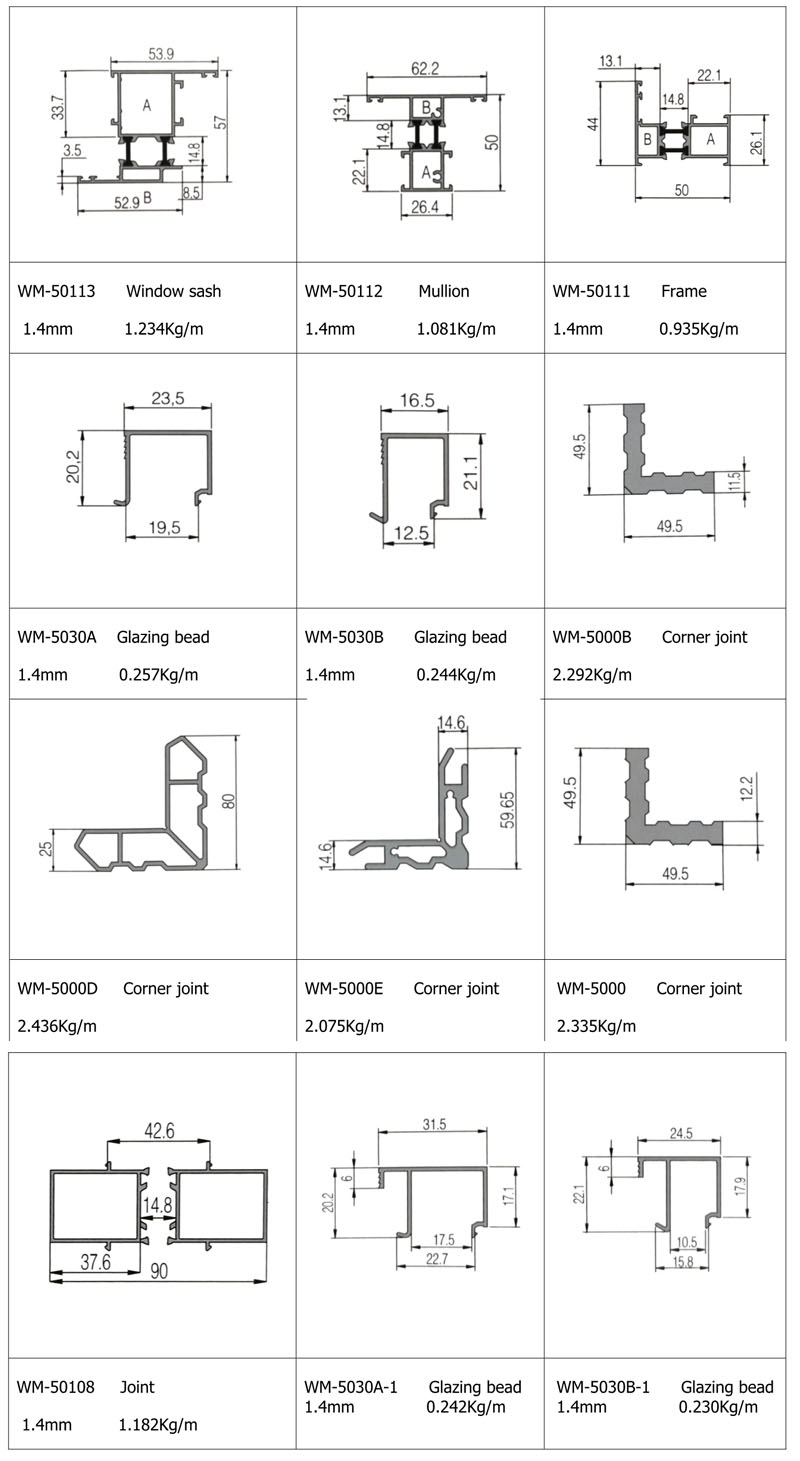 Remarks: This parameter is for reference only and other specifications of aluminum profiles can be extruded according to the customer's CAD drawings.



Profiles You May Also Like:
WM50 aluminum casement Windows Profile
ZD81 folding door aluminum profiles
Aluminum Machinery You May Know:

How to manufacturing aluminum window and door? The following aluminum window and door manufacturing machinery are required:
1 Aluminum profile mitre saw, Such as double head cutting saw, CNC corner connector cutting machine, single head cutting machine, etc. used for cutting aluminum profiles.
2 Aluminum window milling machines, such as aluminum copy router, end milling machine, aluminum profile CNC drilling and milling centers, water slot milling machine, etc. used for hole processing.
3 Aluminum corner clamping machine. used for aluminum frame making.
4 Aluminium punching machines, such as lock hole punching machine, Hydraulic Punching Machine, etc.
5 CNC bending machine for Aluminum window.
Other auxiliary machines and tools, such as glue dispenser, scissors, tape measure, CNC positioning ruler, sealing strip installer, wallpaper knife, etc., can be purchased according to actual needs.