Three Head PVC Welding Machine f

or Sale in China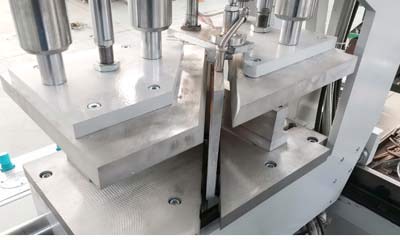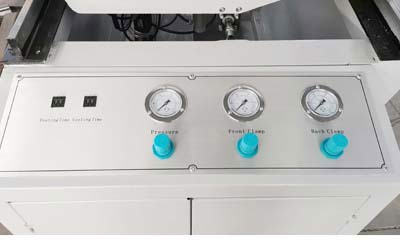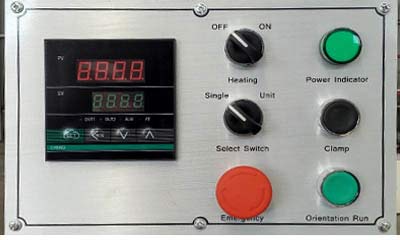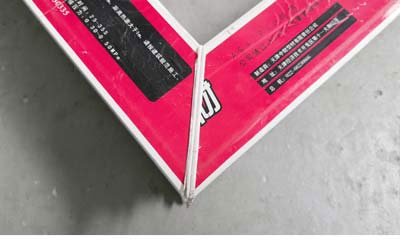 PRODUCT DESCRIPTIONS
1. This three head PVC welding machine is designed for welding uPVC casement and sliding doors and windows. The three heads can work independently or at the same time. It can be used for welding doors and windows with 90 degree angles and mullion profile welding, and can also be used at any angle Welding.
2. Using programmable controller (PLC), after setting the welding parameters, the welding process is automatically completed to ensure that the three head PVC welding machine runs more stable and reliable.
3. Adopting the secondary pressure function to ensure the precise welding dimensions and angular strength of doors and windows.
4. Each machine head is equipped with three layers of welding backing plates, which can be selected according to different height of pvc window profiles.
5. The heating time and the joint time of the profile welding can be set by the dial, and the clamping pressure and jointing pressure can be adjusted by the pressure regulating valve, which is suitable for the welding requirements of different countries and regions.
6. Each welding unit of this three head PVC welding machine can be welded at a 90-degree angle or welding mullion profiles. In order to ensure the accuracy of the mullion profile welding, it is necessary to use a V notch cutting machine and a pvc mullion profile cutting saw to cut the pvc window profile.
7.Power supply protects system from voltage overload.
8. Various PVC window corner shapes such as ┎ ┓┳┏┓┏┳ ┏┳┓ ┳┳┳, can be welded in one operation with this three head PVC welding machine.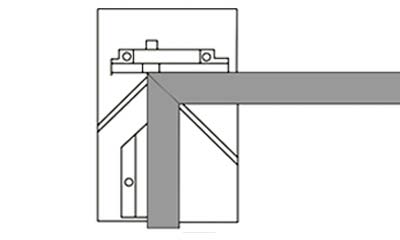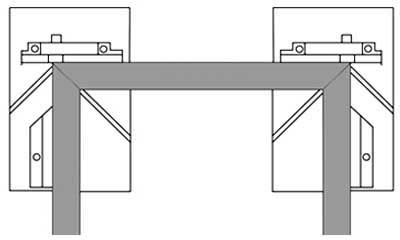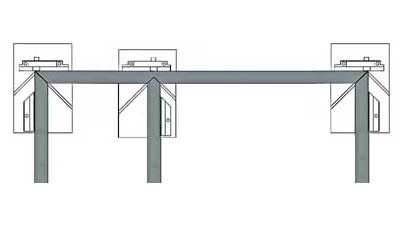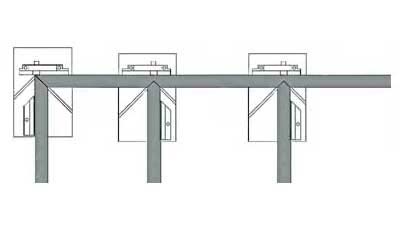 WELDING PARAMETERS SETTING GUIDE
TECHNICAL SPECIFICATIONS
| | |
| --- | --- |
| Power supply | 380V/50Hz or customer specification |
| Input power | 3.5Kw |
| Dimensions:(Width×Depth×Height) | 4000×1100×1700mm |
| Weight when empty | 1250Kg |
| Air pressure | 0.5~0.8MPa |
| Air consumption | 110L/min |
| Welding width(max) | 120mm |
| Welding height | 20~120mm |
| Welding range | 400~3500mm |
Welding Process Video: