Portable PVC Electric External Corner Cleaning Machine for UPVC Window Making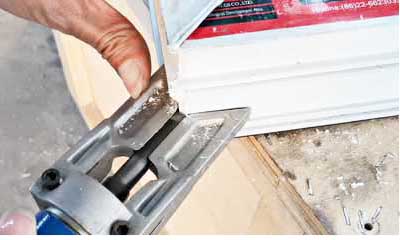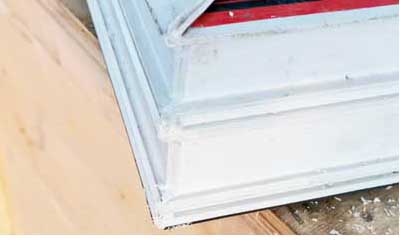 PRODUCT DESCRIPTIONS
1. This portable electric external corner cleaning machine is used to clean the outside of PVC window corners. When there is no CNC pvc corner cleaning machine to clean the pvc window corners, it is the main corner cleaning tool for uPVC window corner cleaning. The cleaning depth can be adjusted according to the requirements of the pvc window-door.
2. It requires 220 V/50 Hz power supply and does not need air source.
3. The portable corner cleaner machine milling cutter adopts a spiral shape, which makes the corner clearing faster and more beautiful.
4. Driven by a standard micro-motor, it is more stable than pneumatic corner cleaning machine and is not easy to damage.
TECHNICAL SPECIFICATIONS
| | |
| --- | --- |
| Dimensions:(Width×Depth×Height) | 305×75×90 mm |
| Weight when empty | 1.5 Kg |
| Input power | 220 V/50 Hz |
YOU MAY ALSO LIKE:
Portable Electric Internal Corner Cleaning Machine
Portable PVC Windows Corner Cleaning tools
Portable Electric Water Slot Milling Machine