Column Hydraulic Punching Machine For Aluminium Profiles Aluminium presser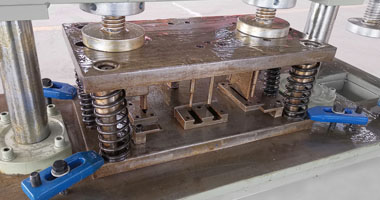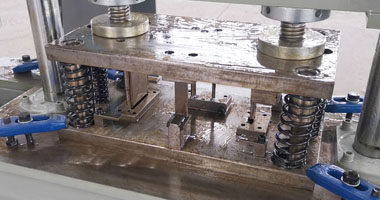 Product description
1. The aluminium profile hole punching machine is specially used for punching aluminum profiles and Iron material.
2. The driving force is supplied by the hydraulic system, the big force for smooth working.
3. It can complete the punching and cutting system of the KFC door, rotating shaft hole, screw adjusting hole, bolt holes, lock holes, lock tongue cover holes and locking core holes.
4. This punching machine needs to customize the mold according to the profile.

Technical specifications
| | |
| --- | --- |
| Description | Value |
| Power supply | 380V/50Hz |
| Total power | 3.0Kw |
| Travel times | 20c/min |
| Dimensions:(Width×Depth×Height) | 1330×500×1580mm |
| Rated oil pump pressure | 12MPa |
| Weight when empty | 700Kg |
| Capability of oil box | 72L |
| Press nominal pressure | 80KN |
| Closure height | 140~250mm |
| Max punching travel | 65mm |
YOU MAY ALSO LIKE:
Automatic Corner Key Cutting Saw For Aluminum Profile
CNC Double Head Cutting Saw For Aluminium Profile
Aluminium Window Corner Crimping Machine Frame Making Machine