CNC Aluminium Profile Extrusion Bending Machine Aluminum CNC Bending Manufacturers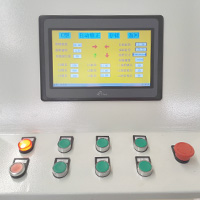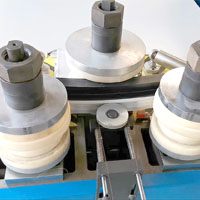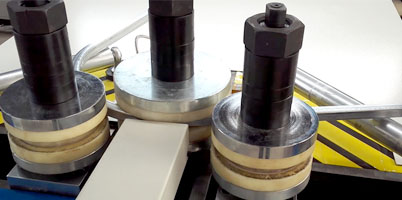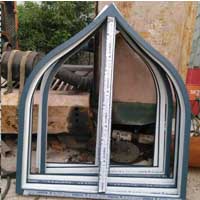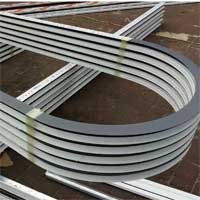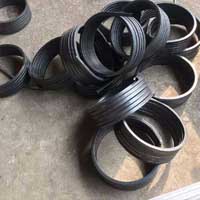 Product description

1. The CNC Aluminium Profile Bending Machine is specially designed for bending industrial aluminium profiles such as aluminium window profiles and curtain wall profiles. It is special bending equipment for making special-shaped aluminum alloy windows such as arc aluminum windows.
2. It can realize the bending forming of a c-shaped u-shaped circular oval spiral shape.
3. Setting arc parameters through calculation is convenient and reliable.
4. CNC hydraulic system improves positioning accuracy up to 0.02mm.
5. Special bending circle software can eliminate the amount of bending rebound and realize the correct arc size.
6. Four-roll control mechanism controls the profile in the closed space to reduce the deformation of the material.
7. This CNC aluminum extrusion bending machine can bend C-shaped, U-shaped, round, oval, spiral, and other shapes.

Technical specification


| | |
| --- | --- |
| Power supply | 380V/50Hz |
| Total power | 3.0Kw |
| Hydraulic pressure | 200MPa |
| Maximum width of bent circular section | 200mm |
| Roller rotation speed | 1~8r/min |
| Center distance of roller | 330~750mm |
| Maximum stroke of last wheel | 280mm |
| Dimensions:(Width×Depth×Height) | 2300×1300×1600mm |
| Weight when empty | 850Kg |
*All specifications, dimensions, colors, and design characteristics are shown in this CNC aluminium profile bending machine are subject to change without notice.

YOU MAY ALSO LIKE:
CNC Double Head Cutting Saw For Aluminium Profile
Aluminium Corner Crimping Machine

Processing Video: